The BUTLERBUILT Head Support System is easy to install and provides additional head protection for the Spec Racer Ford. The system can be used with either the standard fiberglass seat or the BUTLERBUILT seat.
Tools Required
Large screw driver (Dzus fasteners)

5/32 and 3/16 inch Allan Key

5/32 and 3/16 inch Allan drivers and ratchet (will make it faster)

Thread locking compound

BUTLERBUILT Head Support System link.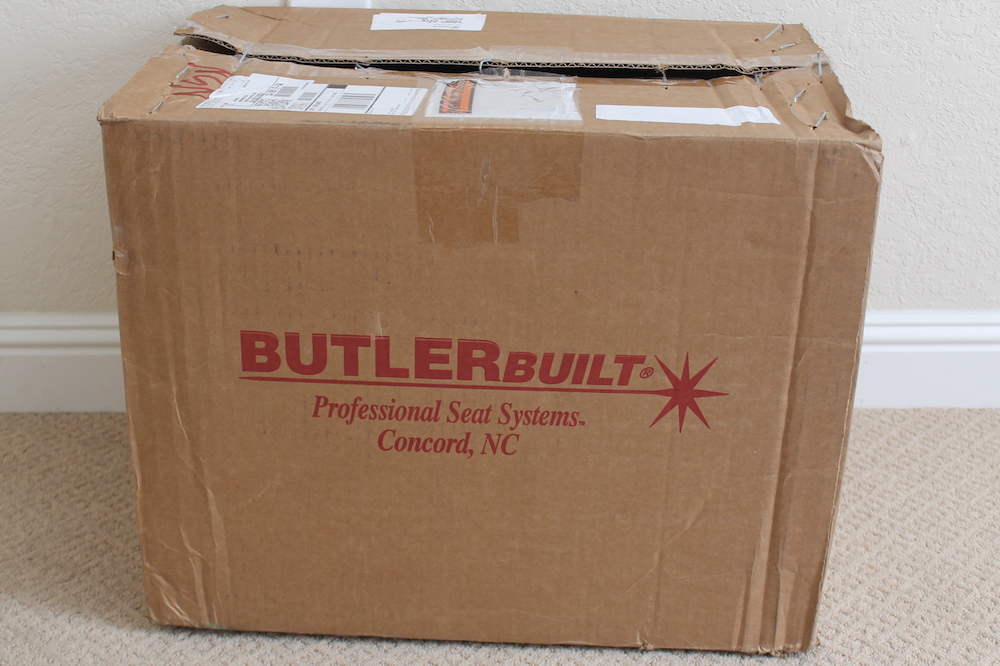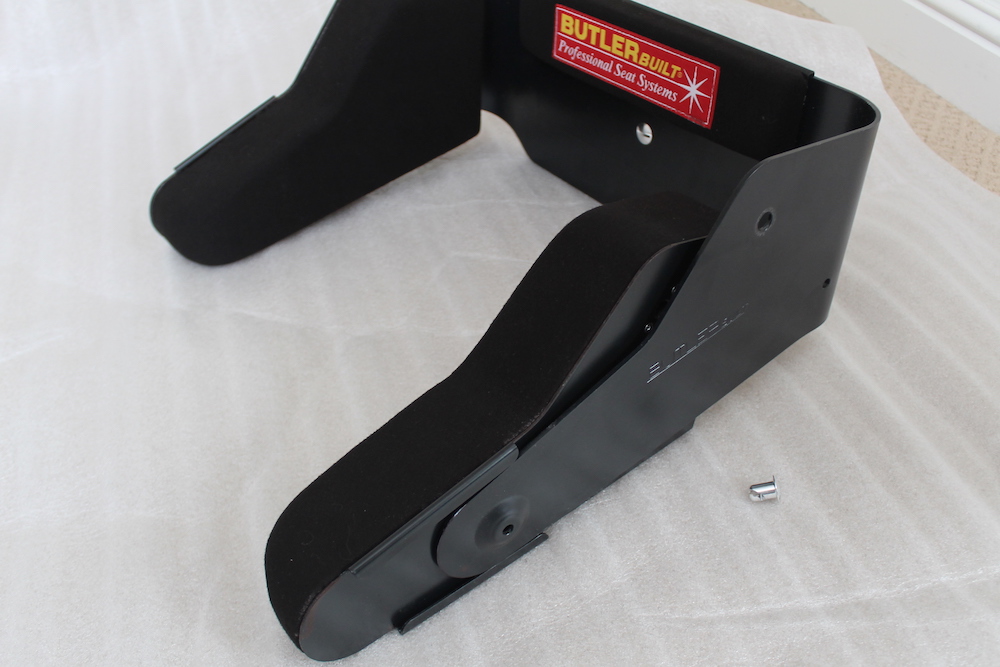 Head Support System Installation:
The BUTLERBUILT system is straight forward to install.
You will need to remove your previous roll bar padding from the car.
Now is a good time to repaint or refinish your roll bars prior to installation of the head support system.
The kit includes two front and two rear mounts that clamp onto the roll bars. The rears are easy to access but the fronts require the removal of the side pads. To remove the pads you will need to undo the dzus fasteners on the side using a large screw driver.
If you have a ButlerBuilt seat then you will also need to remove the rear pad before installing into the vehicle. The Dzus fastener is on the front panel, undo using the large screwdriver and slide the panel with pad up out of the way.
Once the Dzus fastener are removed you should be able to slide the side pads forward and access the mounting holes.
Place the fasteners into the access holes and line up with the side brackets.
To ensure the bolts don't vibrate loose you can use a thread locking compound.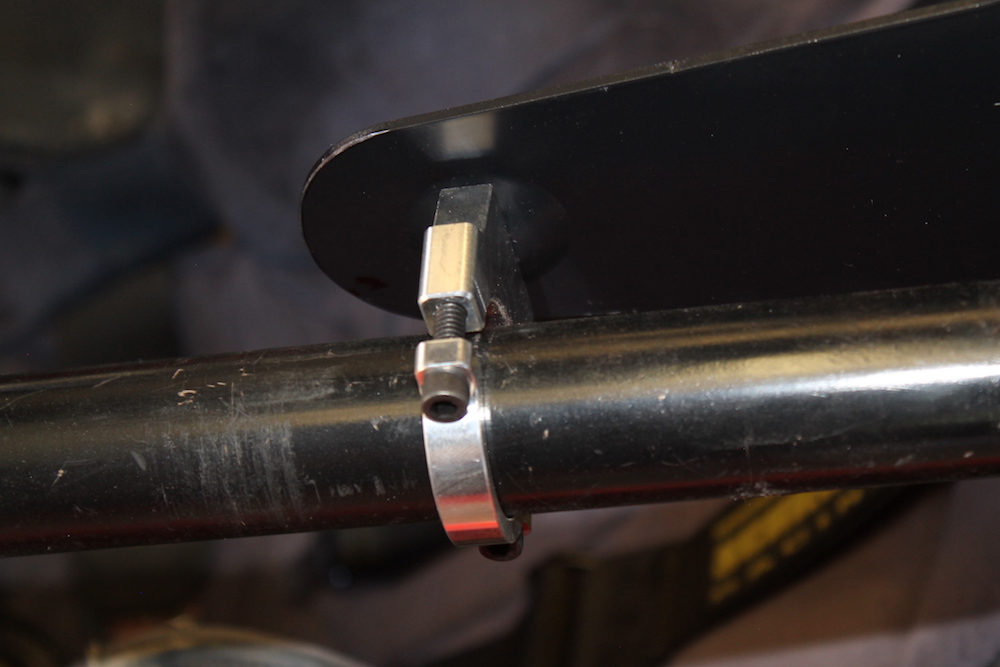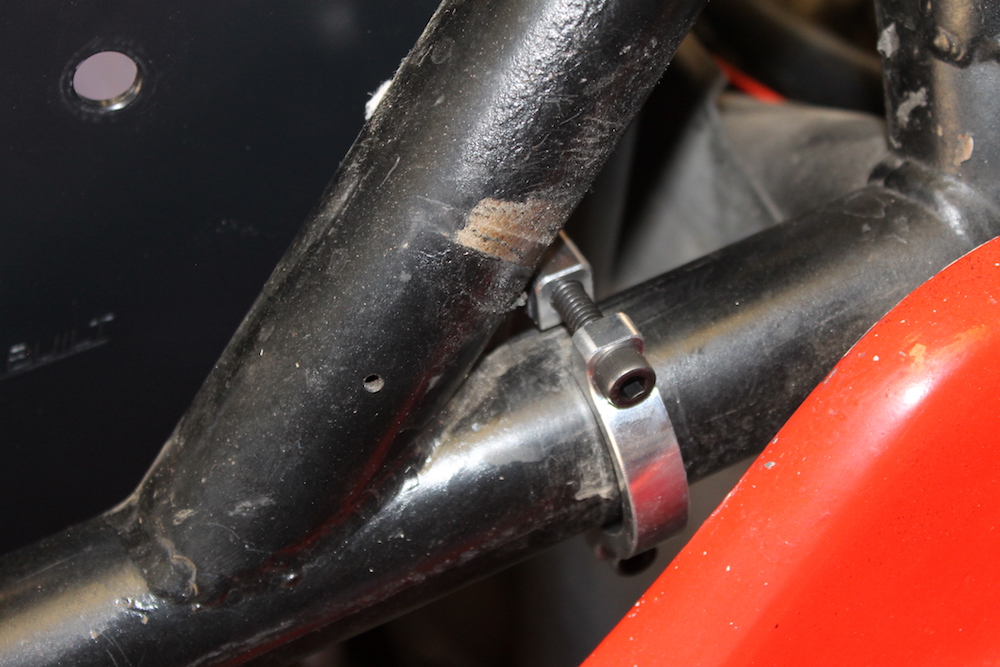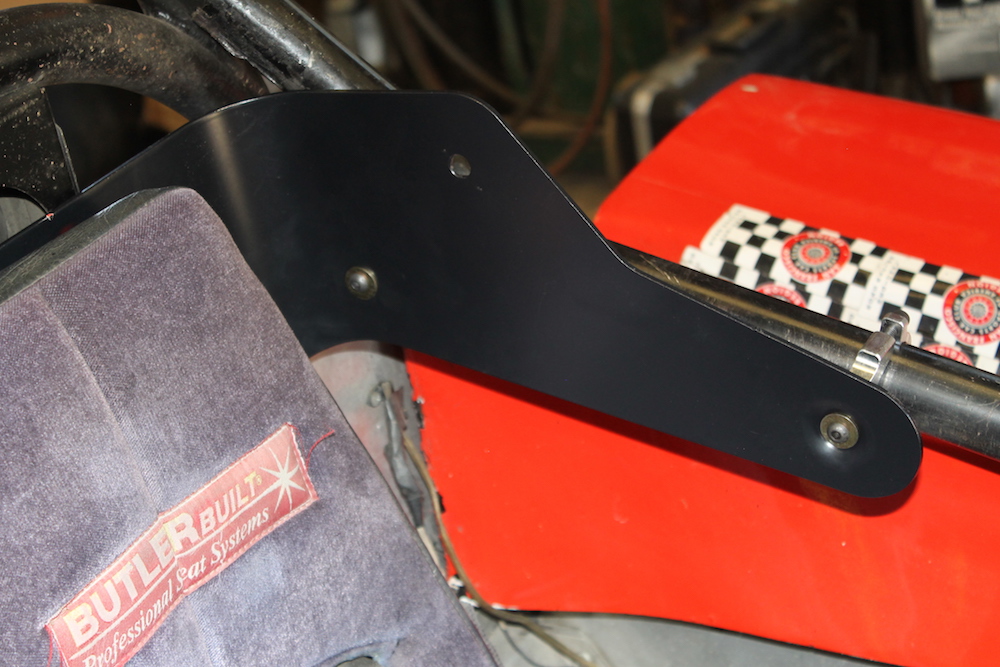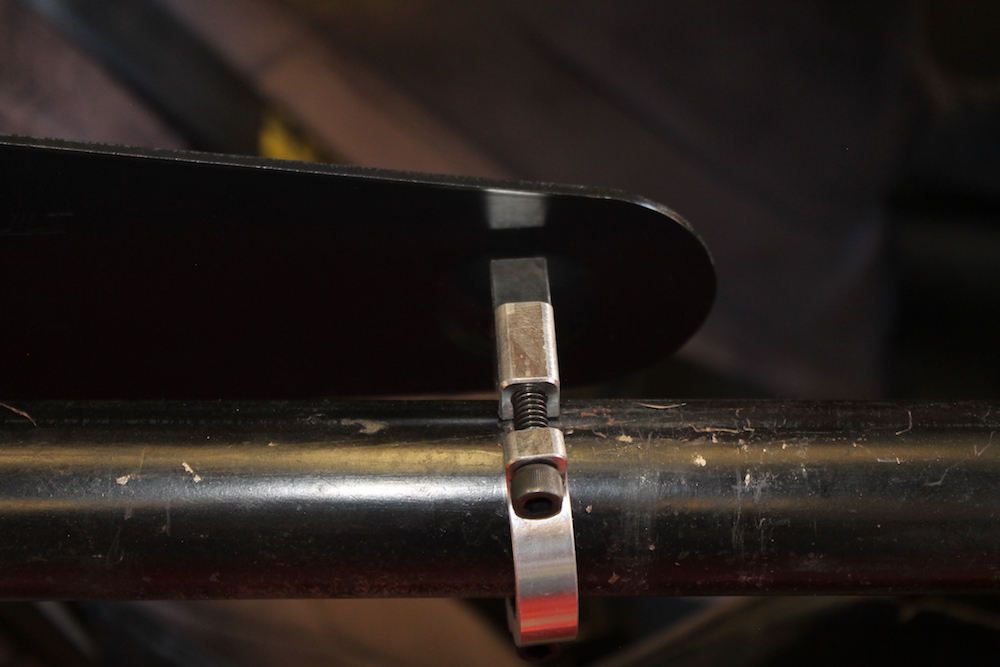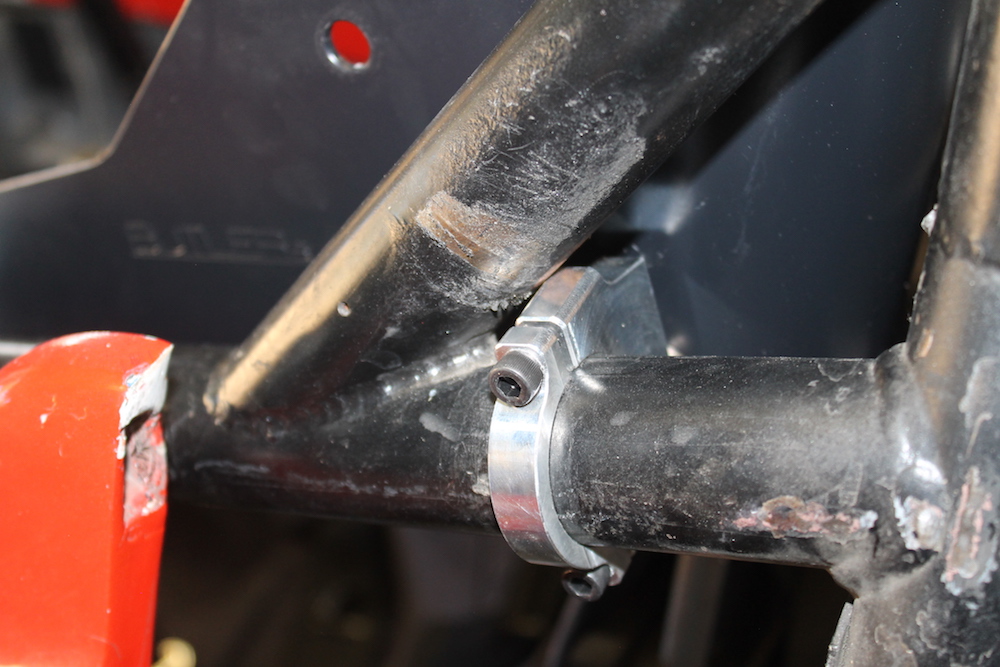 Place the mounts loosely on the roll bars. The rear mounts go in the triangular formation at the rear. The front mounts should be placed on side bars. Install the two fasteners connecting the halves but do not tighten into place.
Lower the head support system into place. To hold the system in place, put the fasteners into the mounting brackets loosely, do not tighten yet.
Position the mounts and head support system into place. Check the fit by sitting in the car, preferably with your helmet on.
There are two bolts at the rear that can be attached to the rear brake light section of the chassis. You will have to drill a hole for one. The other one lines up with the large circular opening so is not very useful.
If you are satisfied with the placement, tighten the head support system onto the mounting brackets using the 5/32nd Allan wrench.
Now tighten the mounting brackets onto the side bars using the 3/16th Allan wrench.
Slide the side padding back into place on both sides.
Fasten the pads to bracket using the Dzus fasteners and a large blade screwdriver.
With the BUTLERBUILT Head Support System in place enjoy your next session on the track.