Spec Racer Ford Setup Instrutions
Equipment needed:
Scales

Flat and level measurement pad

Caster gauge

Camber gauge

Toe bars

Pocket steel rule

Scribe / pick

1/2" and 3/4" socket and impact/ratchet

Inboard 5/8" LCA wrench

3/8", 1/2", 9/16", 5/8", 11/16" and 15/16" wrenches

Adjustable crescent wrench
Setup Procedure:
Set tyre pressures to hot setting (26 psi for the Hoosiers)

Ensure water and oil levels are topped up

Fill with fuel

Have ballast weight in the car

Place on flat surface with scales

Measure total weight of car with driver

Remove driver, nose & tail (my setup is done without these)

Disconnect sway bars

Put the steering wheel straight ahead lock in place, use a wedge between steering column and upper frame tube

Set Ride Height by adjusting spring perches

Set shock rebound by using a scribe to increase/decrease (I go all the way to one end and back off from there)

Set Castor by adjusting rear/forward arm link of lower control arm for the front/rear respectively

Set Camber by adjusting the lower control arm rod end

Set Corner Weights by minor adjustments of the spring perches (I get these within 5lbs side to side and diagonally)

Install toe bars and run the strings

Set Toe by adjusting the steering links at the front and toe links at the rear

Check rear bump steer: by using a jack to raise the car and then measuring the toe change through the range, adjustment can be made by shimming toe links or modifying the brackets for extreme changes

Check front bump steer: I don't normally bother with front bump but the process is similar to the front except you shim the steering rack side or have the new style adjustable steering rods

Re-measure and check everything one last time (large changes in caster, camber, toe or bump can mess up your earlier measurements)

Reconnect Sway Bars

Set front and rear sway bars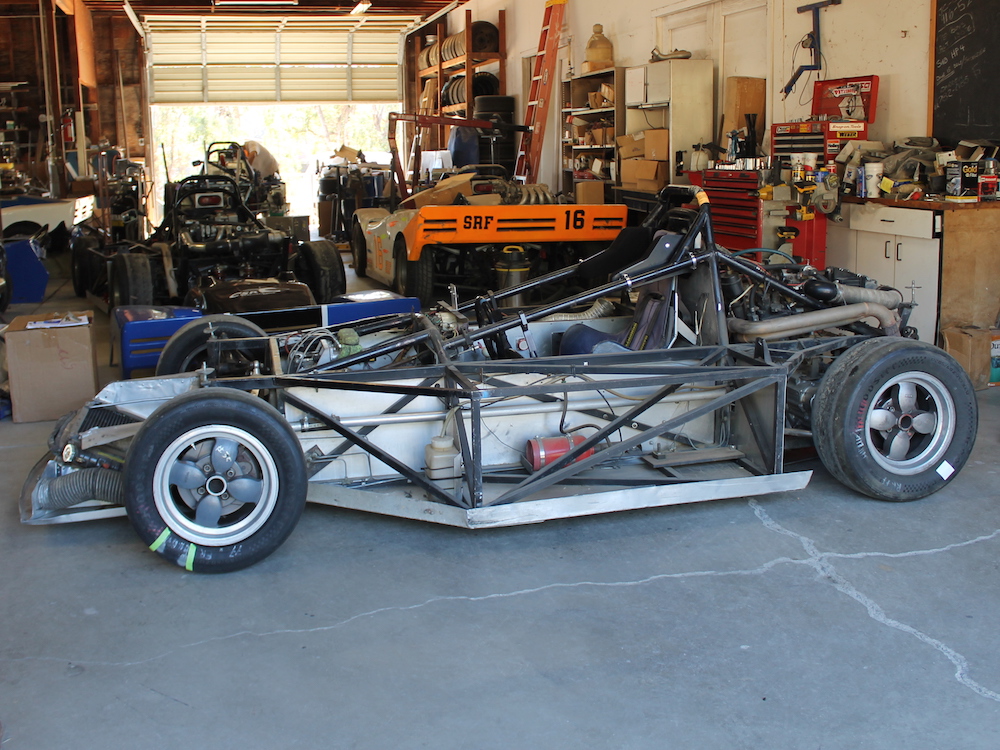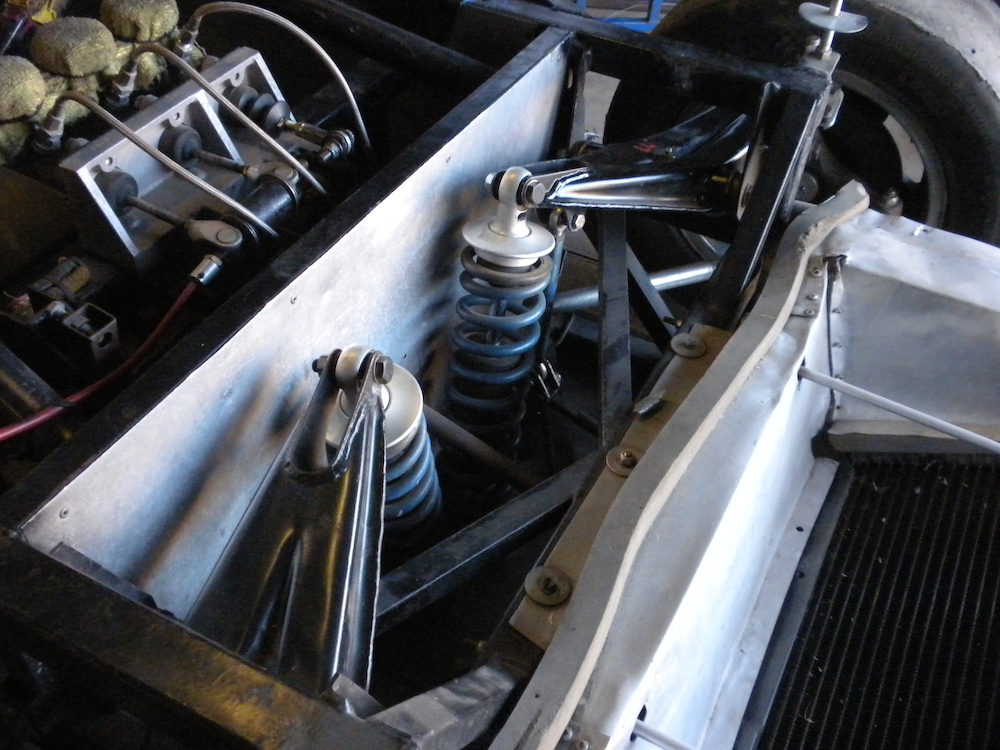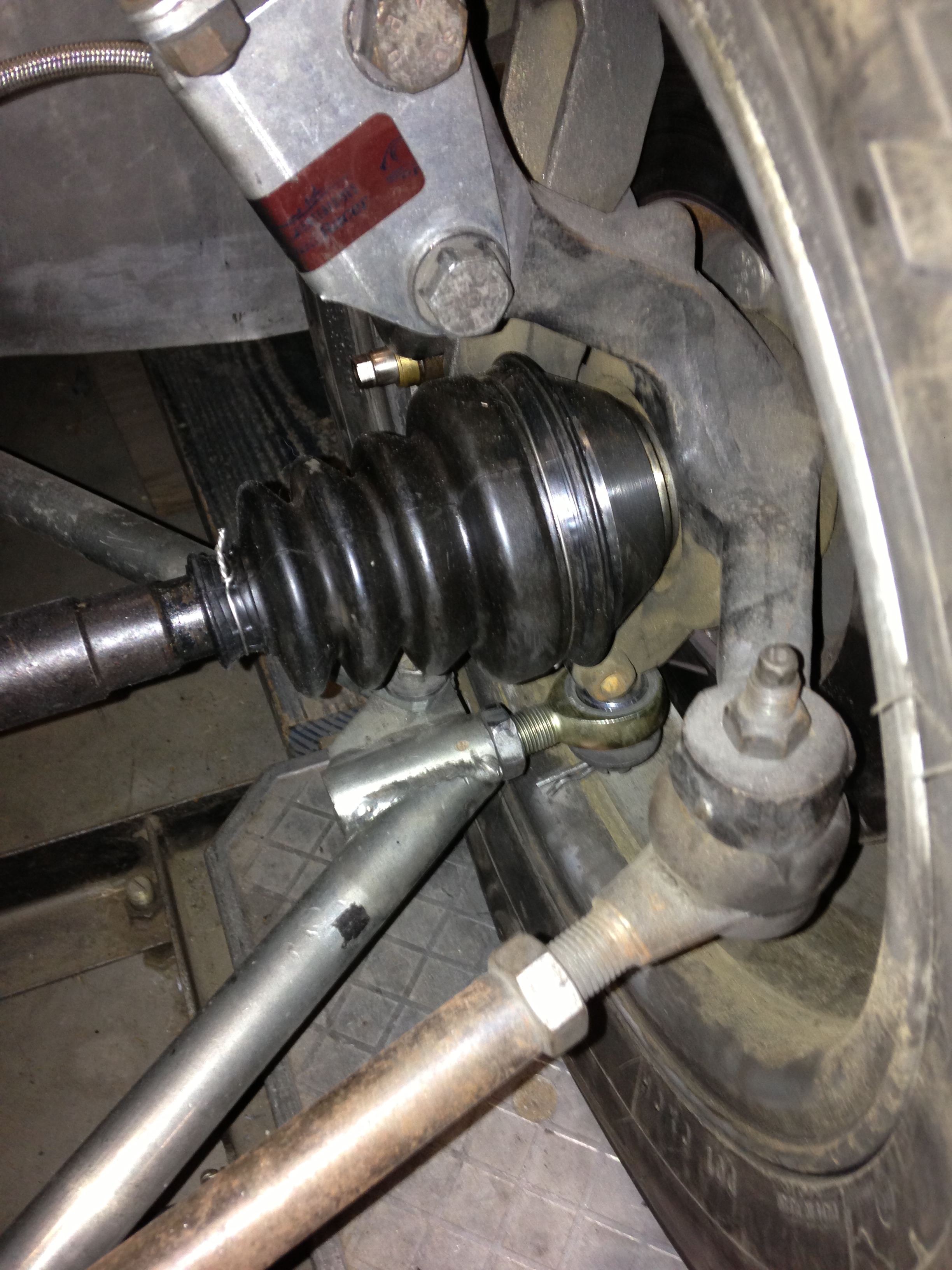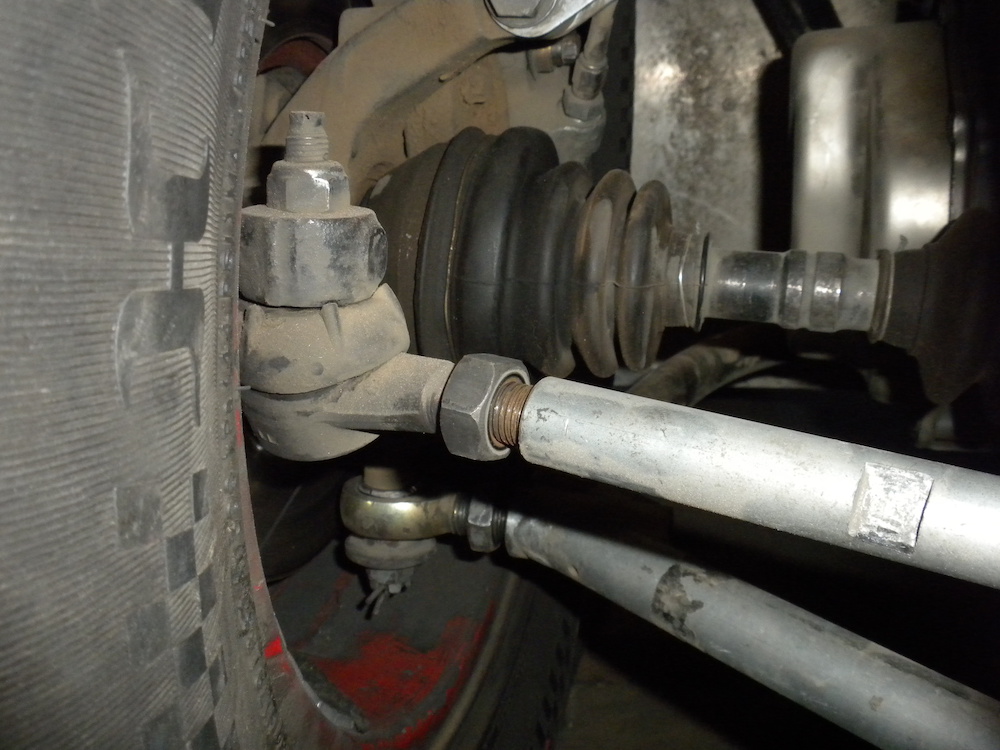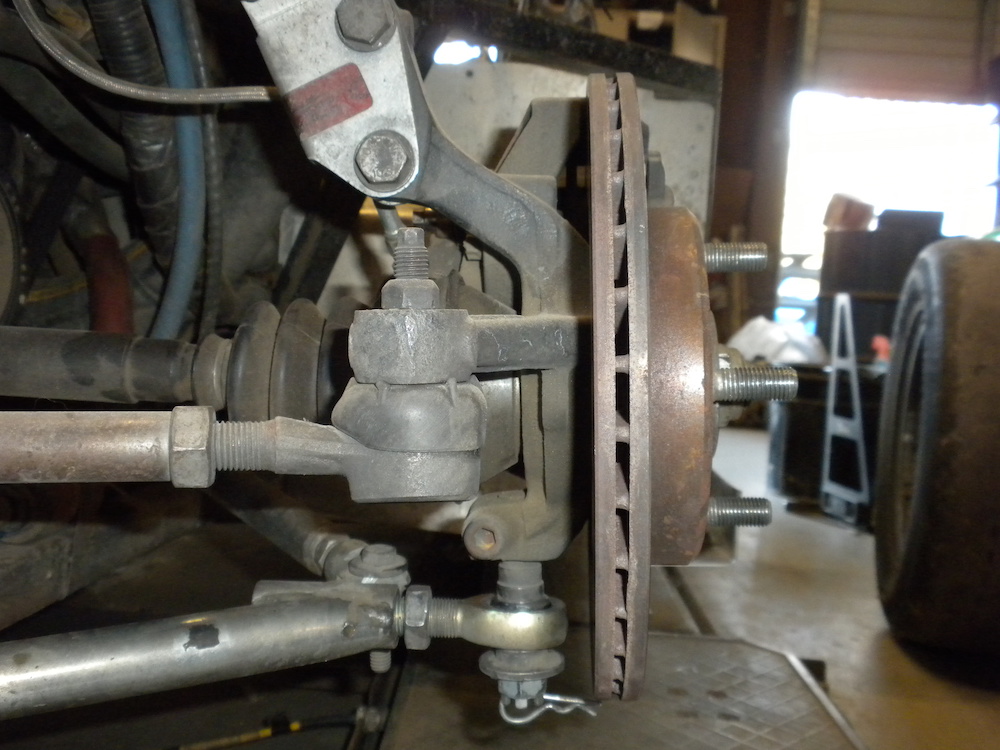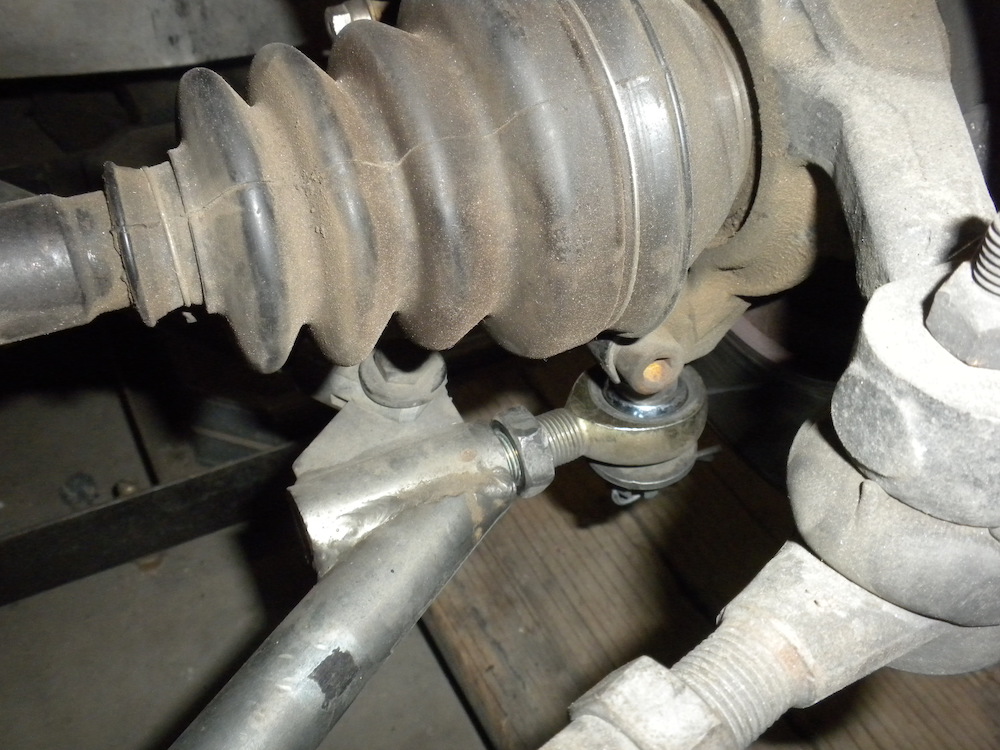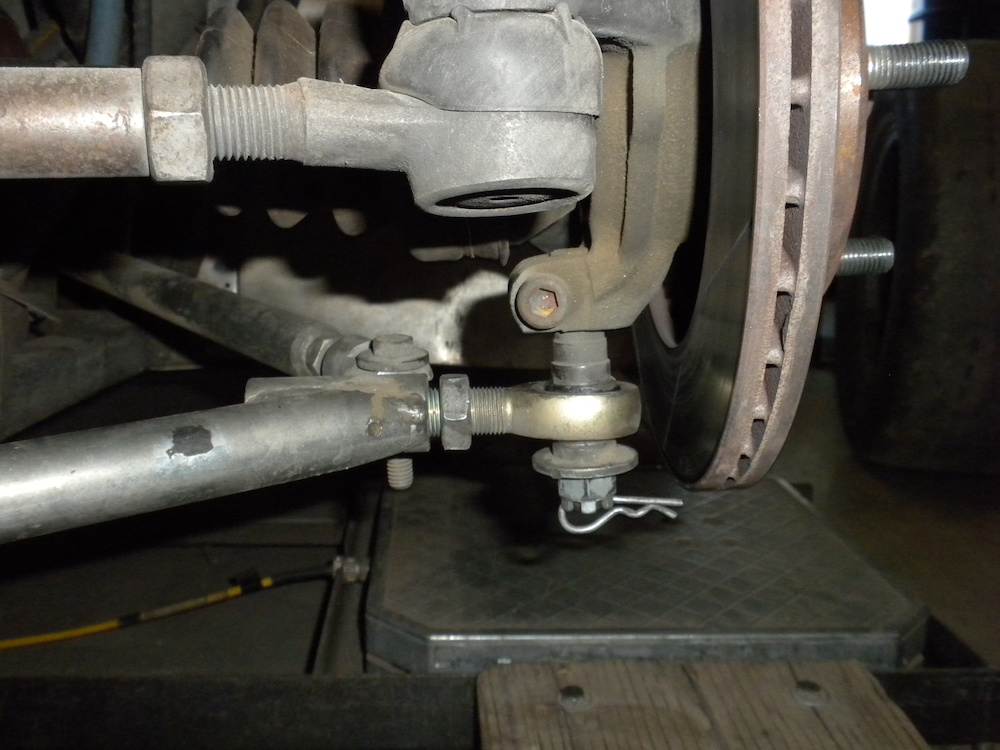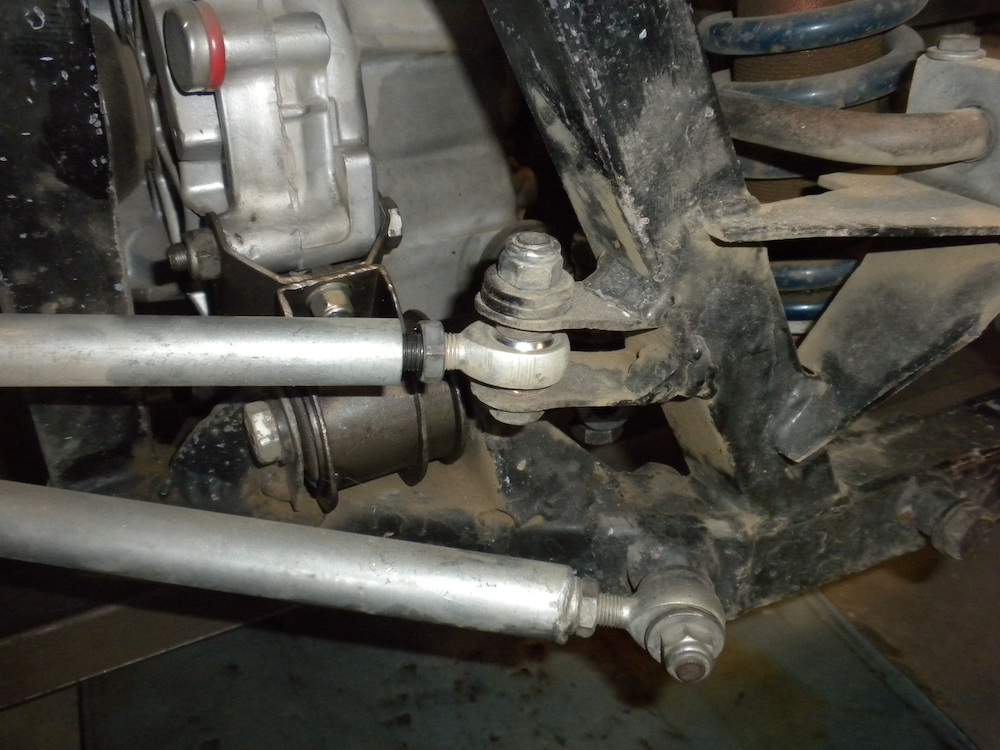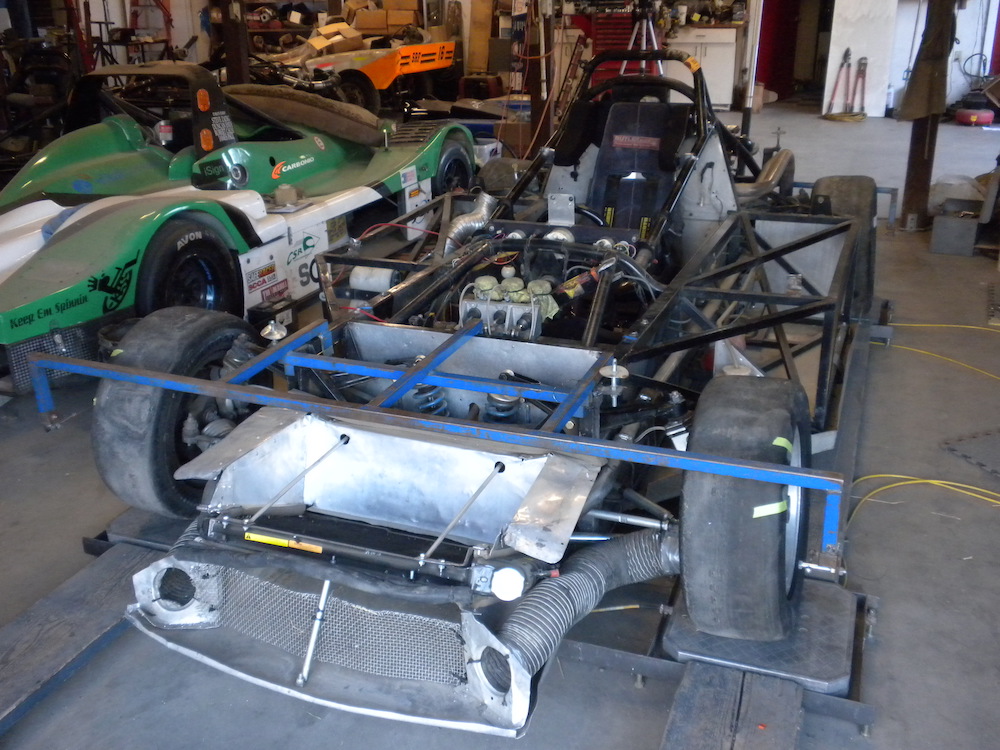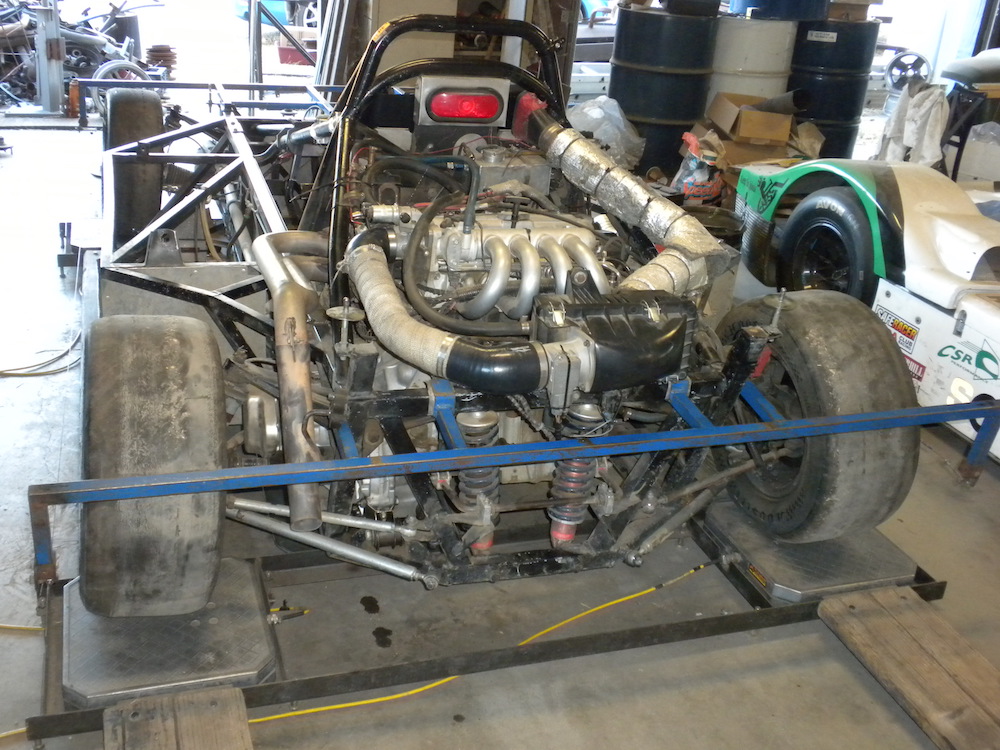 Quick Toe Check
If you have an off, hit the curbing hard or have contact you should check the toe. This can be done quickly and easily at the track with a flat surface, a set of alignment bars and a pocket rule for measuring. Make sure the steering wheel is straight and measure the difference between the alignment strings and the edge of the wheels.
Track Setups
WeatherTech Raceway Laguna Seca
Hot tire pressures 26 psi
Ride Height: Front 3.25", Rear 3.75"
Corner weights: within 5lbs side to side and diagonally
Shocks Rebound (from full hard): Front 10 / Rear 8
Castor: Front +5.5 degrees, Rear 0 degrees
Camber: Front -4.0 degrees, Rear -3.9 degrees
Sway Bar: Front 1" (25mm) from full soft, Rear 1" (25mm) from full soft
Bump Steer: Front N/A, Rear 1/32" in
Toe: Front 1/32" (1mm) out each side, Rear 1/32" (1mm) in each side
Updated: 7 April 2019
Thunderhill Raceway
Hot tire pressures 26 psi
Ride Height: Front 3.25", Rear 3.75"
Corner weights: within 5lbs side to side and diagonally
Shocks Rebound (from full hard): Front 12 / Rear 10
Castor: Front +5.5 degrees, Rear 0.0 degrees
Camber: Front -4.0 degrees, Rear -3.9 degrees
Sway Bar: Front 15/16" (24mm) from full soft, Rear 25/32" (20mm) from full soft
Bump Steer: Front N/A, Rear 1/32" in
Toe: Front 1/16" (2mm) out each side, Rear 1/32" (1mm) in each side
Updated: 29 March 2019
Sonoma Raceway
Hot tire pressures 26 psi
Ride Height: Front 3.25", Rear 4.0"
Corner weights: within 5lbs side to side and diagonally
Shocks Rebound (from full hard): Front 14 / Rear 12
Castor: Front +6.0 degrees, Rear 0 degrees
Camber: Front -4.0 degrees, Rear -3.9 degrees
Sway Bar: Front 1" (25mm) from full soft, Rear 0" (0mm) from full soft
Bump Steer: Front N/A, Rear 0 in
Toe: Front 2mm out each side, Rear 2mm in each side
Updated: 21 October 2018